Private Tutoring Services in Vancouver, British Columbia
In-home and online tutoring for high school and elementary school students across Greater Vancouver.
At the heart of our Vancouver tutoring services, we help your child:
1-On-1 Tutoring Services
We offer math, science, and English tutors to fit your student's goals.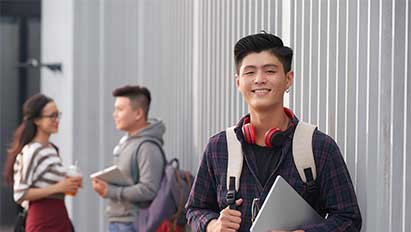 High School Tutoring
Set your grade 8-12 student up for success in post-secondary education and the workplace.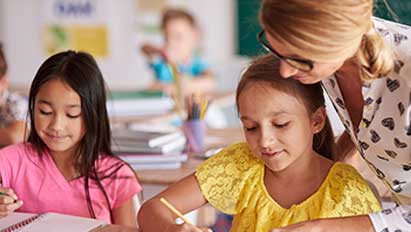 Elementary School Tutoring
Provide the extra attention your grade 1-7 student needs and ignite their passion for learning.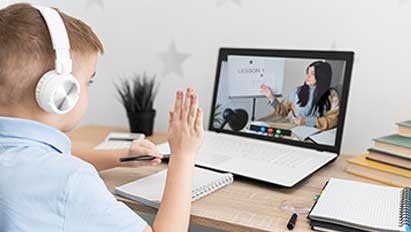 Online Tutoring
Get the same tailored teaching approach with the convenience of virtual learning.
A perfect match
We match your child with the perfect tutor based on goals, age, and subject. You'll then have a free meet and greet to make sure you mesh before committing.
Tailored teaching
Your tutor identifies techniques that resonate with your child's unique learning style. Using proven teaching strategies, your tutor breaks concepts down into digestible chunks so your child can master them.
Two brains for the price of one
No matter how skilled a tutor is, two brains are better than one. That's why your tutor has constant access to a mentor, our Director of Tutoring, Mehrnaz Bassiri. This allows them to collaborate and brainstorm new teaching strategies as needed.
Progress reports
As a parent, you get updates on progress after each session so you can see the impact your investment is making. This is why it only takes 1-3 months for MyGradeBooster students to see significant results in their academic performance.

"Both my kids are tutored by MyGradeBooster after an unsuccessful (and costly) try at Sylvan. Their mentor is punctual and flexible with her time. She pushes the kids out of their comfort zone and assigns homework for my older son. I really appreciate the detailed summary she gives after each lesson including what they worked on as well as their behaviour (attention span, frustrations etc.). I would definitely recommend MyGradeBooster."
Plus, we guarantee satisfaction with
every session
We've increased grades for over 80-90% of our students.
All while delivering an enjoyable experience.
We're so confident in our Vancouver tutoring services that we offer a money-back
guarantee. If you're not satisfied with your session, we'll provide a full refund.
Get in touch
We'll match your child with the perfect tutor.
Free meet and greet
Chat with your tutor before committing.
Assessment
Your tutor will assess your child so they can meet them where they're at.
Start!
Let the learning begin.