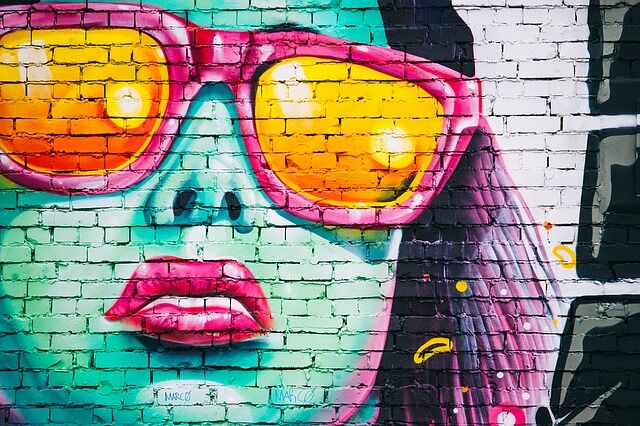 A month ago, I sat down to dinner with some family friends. It had been a while since we'd last met and they made pleasant conversation, making offhand comments about how much I'd grown and drawing answers out of my parents regarding my and my sister's educations. One of them finally turned to us and pleasantly interrogated us for our majors. My sister, with double majors in psychology and economics, pleased the guest with her answer and he soon shifted his attention onto me.
It had taken me a while to learn not to be sheepish about my studies but having grown into new confidence whether from age, experience, or out of sheer passion, I straightened myself up. "English literature," I replied.
His smile was complacent. "My daughter-in-law studied English," he said. "And now she's a teacher. You could be a teacher, too."
I returned the smile: tight-lipped, drawn painfully taut against my teeth and gums. I issued a nod in his direction and stiffly leaned back into my seat. It was hardly the first time I'd heard this conciliatory statement and I hardly expect it to be the last.
Students leaving high school to enter university tend to fret about, of all the things teeming within the brave new world of university life, their intended majors. In fact, deciding their area(s) of study is often a student's main concern as this very factor is how university students assess each other at first glance, requires that the student stick with it for years on end, and is widely believed to be the determinant of one's future career.
(Spoiler alert: it isn't.)
It must be said that it is by no means unusual to struggle with this decision. Contrary to popular expectation, not every student who emerges from high school is completely sure of their interests by the time they graduate. On the other hand, some students are fortunate enough know their passions and have the staunch determination to pursue them even in the face of consequences (many years of schooling, difficult programs, or career insecurity to name a few) or criticism from friends, family, or society at large. These individuals deserve to be commended across all fields but in this instance, attention will be drawn to those in the arts.
The arts encompass an enormous spectrum of studies ranging from languages to visual art to history to psychology. Yet in spite of the versatility of the humanities, it's easy to make fun of its students for being unrealistic or impractical; for choosing studies that could render them possibly unemployable in the future. What the naysayers may not realize is that there is a need for the talents and skills the students of the arts possess and moreover, these students themselves. We require people who are capable of handling more than systems and numbers because the world itself is more than systems and numbers. We need chroniclers of the past, commentators on the present, and predictors of the future. Even people who can piece together a coherent paragraph appear to be in short supply.
Of course, being a (future) student of the arts does not come without repercussions, the potential ridicule aside. Without a clear educational or career goal in mind, the future may seem bleak to the practical mind, leading some to waver in their decision to follow through with the humanities. To counter this, it helps to keep in mind the all-driving passion that compelled them to pursue the arts in the first place and to play on their strengths, which likely include superior communication skills, the ability to make a persuasive argument, and critical thinking. But more importantly, it does good to remember that passion is rare and moreover, extraordinary when so many settle for studies that are "secure" but little else, making those who pursue a goal or area of study out of simple love for it undeniably admirable.
Article by: Joyce Chung