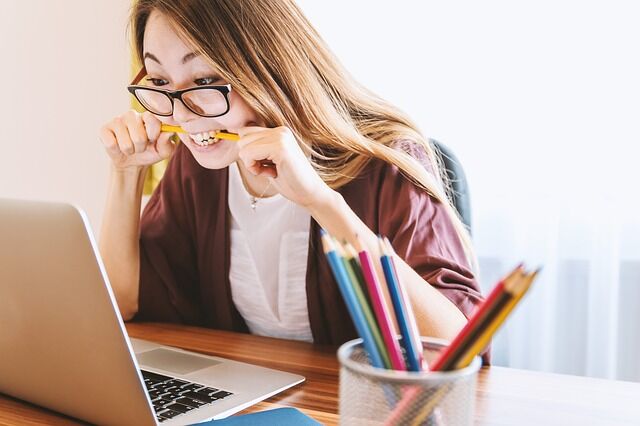 If you are a high school student, you are probably counting down on the days until summer vacation. But before the calm comes the storm. Exam season is approaching and some of you might have already started preparing for it. Follow these tips on how to learn faster and smarter!
Make It Fun
Whether it's math, chemistry or history class, there has to be at least a subject in school that you find uninteresting and boring. In those cases, studying for them can be dreadful. To make it more fun and engaging, try the following:
Studying with peers has been proven to contribute to better learning and retainment. As you share information with others, you are discovering areas you are familiar and unfamiliar with. This gives you the opportunity to go back and review what you don't know, and also a chance to further retain the contents by teaching your friends what they don't know.
If you are the type who prefers to study alone, consider yourself the 'friend'. Reiterate the information until you are familiar with it, and then here comes the weird part – quiz yourself out loud. Studies actually showed that self-explaining leads to better learning. By asking yourself 'why', you are fostering curiosity and the eagerness to find out the answer. Science says people who talk to themselves are not crazy but secretly geniuses, so don't feel embarrassed!
Switch It Up
As the saying goes, balance is key. Your body will say no even when your mind tells you to keep going. It is alright to take breaks in between study sessions. Drowning yourself in books will not necessarily produce the outcome you desire. A good timetable is to schedule 10-15 minute breaks every hour of studies, and remember to change subjects in between so your brain won't feel too constipated.
Another way to switch it up is to surround yourself in new environments. How our brain perceives things is quite interesting. Once you step out of your 'study cell' and enter a new learning space, your brain might see it as a break from the usual study routine, for which you will feel more refreshed and hence, more productive.
Eat Right
This is probably the most neglected area when it comes to learning. Although chips can be seen as comfort food to help you cope with late-night crammings, not only are they bad for your health, they can also negatively affect your learning process. To maintain focus and brain power, you need healthy brain-boosting foods such as fruits and vegetables, omega-3 from fatty fish, green tea, nuts and seeds. Not a fan? Well, you're lucky! For chocolate lovers, opt for dark chocolates as they are proven to be good for your memory and mood. Treat yourself!