High School Tutoring in Vancouver
Get one-on-one tutoring for students in Grades 8-12. Online or in-home.
High School's awkward enough. Let's make it a little easier.
Between the joys of having a social life in adolescence and an uptick in extracurricular activities to the daunting question of "What are you doing next?"…There's a lot to handle in high school.
That's why we help high school students not just with study skills, but also with time management and organizational skills. This is key to helping prepare them for future endeavours. Like getting into that dream college or university.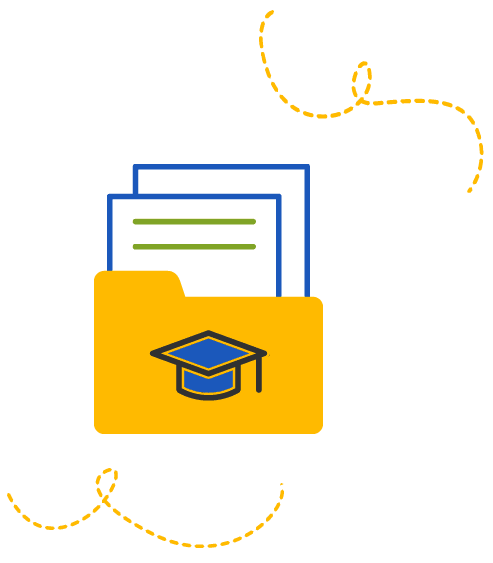 What to expect with high school tutoring
• Time management is often one of the first elements we cover in sessions. This teaches your high schooler how to sustain their grades independently.
• We focus on building a positive mindset toward learning. This empowers your child to face new learning challenges in post-secondary and the workplace.
• Routines support success. Whether you choose online or in-home tutoring, we create a set schedule for sessions. This helps your student get into the routine of finishing their homework ahead of time. Then, your tutor can help edit their work, go over concepts they haven't understood, and practice problems if they're still struggling with the material.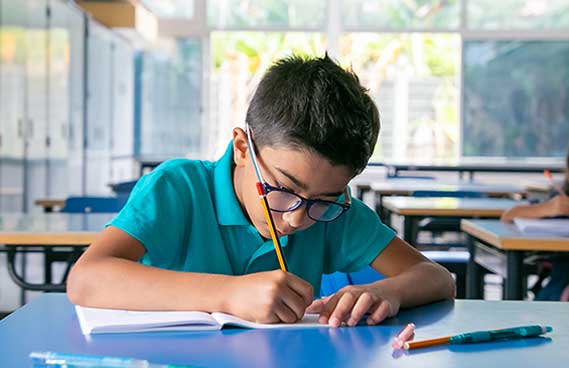 Our approach to Grade 8 and 9 tutoring
Grades 8 and 9 are important years that set a foundation for future learning. If your student has knowledge gaps from earlier grades, our tutors fill the gaps before moving ahead with the grade level material. We also help students become more comfortable in test-taking or school assessments.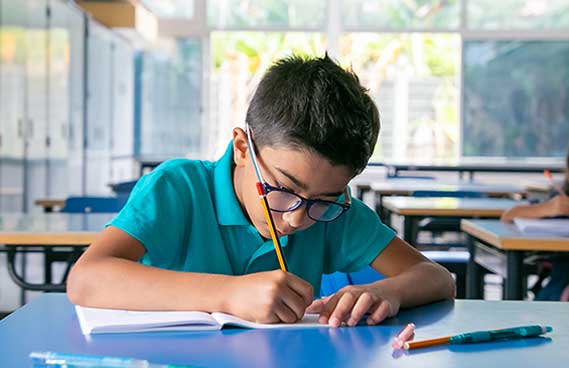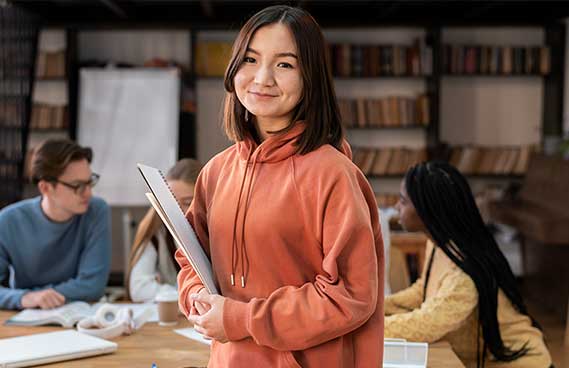 Our approach to Grade 10, 11, and 12 tutoring
Grades 10-12 are when students train for higher learning and/or the work world. The demands and workload can create extreme pressure, causing anxiety or stress. In addition to covering their school content, our tutors help students navigate that pressure. They also teach students study skills to smooth the transition to higher education.
When should I look for a high school tutor?
If your child is struggling, it's best to hire a tutor immediately as opposed to waiting until things get worse.
We typically see 10-20% grade improvement with only three months of tutoring. With our academic tutoring team, students get back on track quickly and can see sustainable results. The key here is timing.

Assessing where your high school student is at in their academic, organizational, and study skills

Creating realistic academic goals with you and your child

Establishing a timetable of when your child's goals should be reached

Supporting your child emotionally through their learning journey

Keeping you informed about your child's progress through our session reports

Creating a customized study schedule for your student based on their active lifestyle

If necessary, connecting with your child's teachers to clarify any misunderstandings

"Our daughter received 84% in Precalc and previously had been struggling in the mid-60's."
"We are so pleased with the help MyGradeBooster provided our daughter in grade 12. Precalculus was more than a challenge – especially because our daughter has a learning disability – but the tutor was enormously helpful. She explained things clearly (unlike previous tutors who understood the equations but were not good at simplifying them for comprehension). The tutor was also calm and patient, and available on short notice when a surprise class quiz for the next day was announced! We are very grateful. Highly recommend!"
Get in touch
We'll match your child with the perfect tutor.
Free meet and greet
Chat with your tutor before committing.
Assessment
Your tutor will assess your child so they can meet them where they're at.
Start!
Let the learning begin.