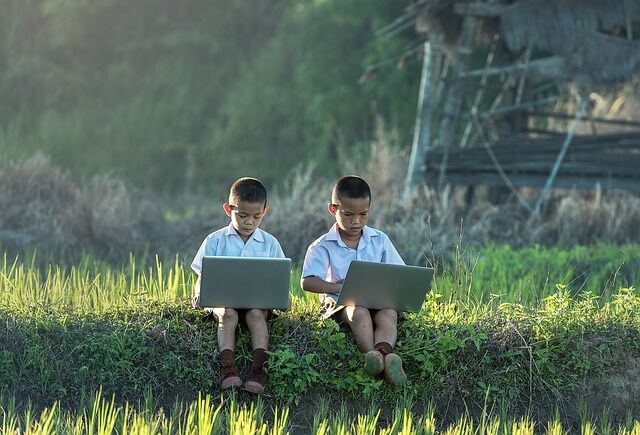 Clearly, online tutoring has opened up a whole new world for students. Students can now connect with tutoring while grabbing a late-night snack and students can connect with tutors in less than a minute. Read on to discover the many benefits that online tutoring has to offer your student!
Flexibility
One of the biggest perks of online tutoring is that it permits students to learn anytime. With online tutoring, commuting time (for both the student and the tutor) gets eliminated. There is no sitting in traffic or being late for a lesson. Tutoring online allows students to accommodate lessons into the late evening which is when they are often finished with all their other activities and able to spend some time on school work. What if your student realizes last minute that they are completely unprepared for a big test that they have to take the next day? Online tutoring would be able to accommodate the scheduling of this much needed lesson to whereas in-home tutoring would most likely not be able to.
Personalized Approach
Online lessons make use of tools such as Skype, graphing tools, shared files, instant messengers, and text chat to maintain a constant tutor-student connection and interaction. The approach for every student is catered towards what works best for the individual student and their learning style. Additionally, students are more likely to succeed when they are the ones who feel as if they are choosing when get to seek assistance. The fact that these services are available online also creates a high level of convenience for students, as most students are very comfortable with technology and the internet. Students can login for short and frequent sessions, thereby permitting them to engage in the learning process when they require. This process also accommodates students who have shorter attention spans – it allows them to have short bursts of productivity throughout a number of separated sessions.
Student Empowerment
There are many students who are too shy to ask questions about concepts that they simply cannot understand. Online tutoring creates a one-on-one environment where students are encouraged to ask questions and challenge themselves. In an environment that is much more anonymous and less frightening, students undoubtedly feel more comfortable to ask their questions. Question development skills and engagement are just two of the many perks of opting for online tutoring.
Expert Assistance
A common assumption about online tutoring is that the tutors are less qualified than in-home tutors. This assumption is false. Online tutors hold immense experience, academic degrees and a wealth of knowledge. Getting coached by people who are passionate about what they are doing makes a tremendous change in the lives of students.
The convenience of flexibly in tutoring schedules, the benefits of personalized learning, and connecting with an expert in your area of weakness are all examples of some of the many benefits of online tutoring. With the use of an online platform, students get to bond with their instructors which has the potential to make a large positive impact in the performance of any given student.